Website
Design
Web Design Services | Web Page Extras | Website Cost | Monthly Maintenance

We provide web design services and specialize in utlizing proper search engine optimization (SEO) techniques to ensure your website is found by all the major search engines for the keyword terms and phrases that you want to focus on, making your website an effective tool for your business. Our designers are certified in their technical fields, with specialties ranging from basic HTML code to advanced programming languages. Our design software gives us the leading edge and capability to deliver high quality results to our clients, check out our design services below to see what we have to offer you.

Every client has different needs. We will work with you to make the most of your budget, customizing you a website design package specific to acheiving your goals.

---

Our Professional

Web Design Services

We recommend these basic web design services to develop a website that will rank high and be competitive in search engines:

• Customized Site Layout
• Meta Tags & Headings
• Content Migration
• Sitemap (for easy navigation)
• Browser Compatibility Testing
• Search Engine Optimization read more on SEO...
• SEO Search Engine Sitemaps (.ror, .xml, .urllist)
• SEO Keywords Integration: Anchor Text (Links), Alt Text, Image Names
• Keyword Research
• Contact Forms
• Google Location Map (for directions)
• Create Webmaster Account
• Integrate Google Services:
- Webmaster Tools (Sitemap Submittal)
- Google Analytics (Website & Customer Tracking)
- Google Adwords (Receive Free $100 Advertising Coupon)



To add more design and advanced functions to your website we also offer:

• Web Page Extras
• Shopping Cart Installation
• Blog Installation
• Facebook Fan Page Design


Please contact us for a Free Consultation to discuss your goals.
Have questions about getting started? Read about how to begin building and pick a website design.




---

Web Page

Extras

From simple pictures and moving graphics, to database retrieval and other multimedia interaction, we can program and add varying levels of special effects and features to your website. We can use JavaScript to add graphic effects such as scrolling text and images, animated gifs, vibrating buttons, mouse effects, and other hot spots to your website. We can add features like an embedded Google map for directions, uploaded videos, and a calendar for site users. Whether you need basic effects or web pages that require an extensive amount of graphics and other multimedia, contact us for free quote.

---

Website

Cost

The cost of building a website will vary depending on several factors. Will you use a template for your website layout or will you build a custom website. Templates will save you time and money, while still giving you a clean, professional website. The number of pages and depth of your site will affect the cost, smaller sites with less pages typically costing less than larger sites with pages deeper into the site. Website cost will also depend on the number of Web Page Extras you want want to incorporate into your site, including web graphics, other multimedia interactions, and Internet & Development Services.

Request a Free Website Design Quote and let us show you what we can do for you.

---

Internet

and Development Services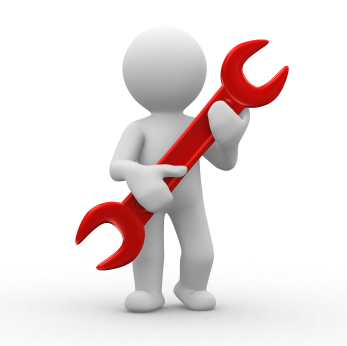 Strategic Planning and Concept Development
Advanced Merchant Solutions
Real-Time Credit Card Processing Systems
Online Billing Solutions
Advanced HTML, SHTML, DHTML, PHTML
ASP Web Page Development
Custom CGI/Perl, PHP4, CFM, Programming
Java/Java-Script Development
SQL/MySQL, Oracle Development
Database Design and Development
Secure Online Commerce Solutions
Custom Shopping Cart Development
Windows Applications
Delphi, C, C++, Microsoft Visual C++, Programming
Graphic Design
---

Monthly Management

and Maintenance

When you purchase a Website Design Package it will include several free alterations to your site to complete the final changes.

You will probably decide to update your site a number of times after that to add new content, update old content, refresh keywords and SEO tags, or many other things. If your website will need to be maintained with periodical or continual updates, contact our team to become a member to save money on website maintenance fees.

Monthly Maintenance plans are cost effective and give clients a variety of web design services and search engine marketing strategies in one package. When we develop a working relationship together, you can contact us when you need immediate updates.


If your business is time sensitive and you have continuous website updates, or if you are interested in using SEM and SEO to increase your internet visibility you may be interested in our Monthly Management & Maintenance Services. Contact Us for a Free Consultation.

---




Already have a website? We will gladly work with you to update your site and make the content current whether we designed your website or not. Contact Us for a free evaluation of how we can work with you to meet your goals.