New
Domain Name
Congratulations on your new domain name!
Your web address, or domain name (mycompany.com), directs visitors to your home page on the web. Now that you have picked your unique domain name, the next step is Hosting your website so that you can reach your customers and audience, and be seen worldwide.
With Hosting Packages starting at $5.95/month, it's never been easier to get started!
Hosting
Features:

Make the most of your website with included user-friendly and easy to install open source cpanel tools like blogs, shopping carts, free website templates and more!
All Web Hosting
Packages include: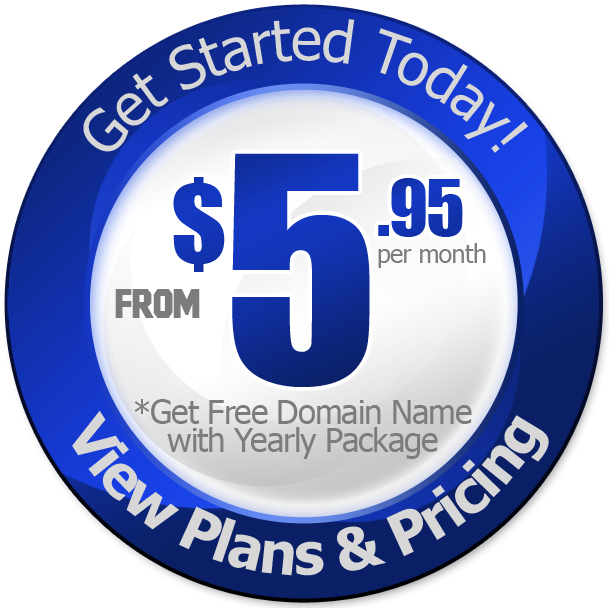 Hosting

Features: Control Panel Access: Cpanel
FTP Access: Unlimited FTP Accounts
Email: POP, Forwarding, Aliases & Auto Responders
SQL Databases
CGI Privileges
FrontPage Extensions
Server Cron Jobs
SSL Certficate
Sub-Domains
Parked Domains
Add-on Domains*
24/7 Online Support


Hosting

Tools: eCommerce Shopping Carts: OS Commerce, CubeCart, Zen Cart
Blogs: WordPress, b2evolution, Nucleus
Content Management Systems: Drupal, Geeklog, Joomla, Mambo & more
Website Builders: Soholaunch Pro Edition, Templates Express
Wiki: TikiWiki CMS/Groupware, PhpWiki
Mailing Lists: PHPlist
Classifieds: Noahs Classifieds
Easy Fantastico Installation!


Hosting

Extras: 1 Year Free Domain Name: with Yearly Hosting Package
$100 Google Adwords Credit
4500+ Free Website Templates
Website Template Installation
Free Image Galleries



*Not included in all hosting plans.

Have questions about your domain name? Login to your Account or Contact Us for assistance.